About Us
History
The busy downtown practice of Framed by Dr. Lukenchuk and Dr. Sharma carries a proud heritage of small town rural Saskatchewan tradition.
Dr. John Lukey purchased the office from the Kindrachuk estate in 1970. He practiced solo for several years and was later joined by Dr. Gary Hayes and Dr. Al Edwards. Dr. John Lukey retired in 1981 and Dr. Bruce Robinson then became a partner in the practice.
In 1985, Dr. Darcy Lukenchuk and Dr. Bruce Robinson established the present practice.
Dr. Sharma joined the practice as an associate in 2013. In 2020 when Dr. Robinson decided to begin his retirement journey Dr. Sharma became a partner in the practice.
Our practice
Our philosophy is simple: our patients deserve the best in responsive, comprehensive eye care, tailored to their needs and competitively priced.
You will find this philosophy evident at every turn. We chose our location with your comfort and convenience in mind—park underground at the Midtown Plaza and take the elevator directly to our beautiful 11th floor offices. Experience the advantage of the newest technologies and vision therapies. Meet our professional, caring team.
We hope this website adds to your convenience. Use it to request an appointment, view our frame selection, re-order contact lens, find answers to your questions and become familiar with the comprehensive eye examinations and personalized vision therapies we offer.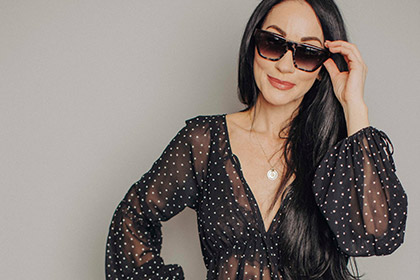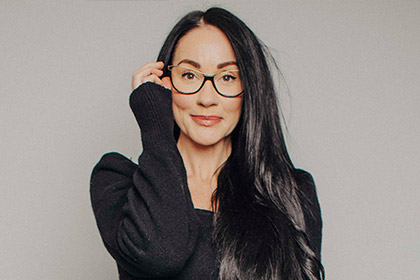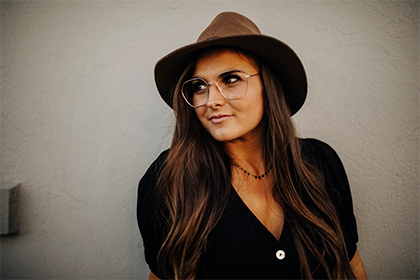 Our great team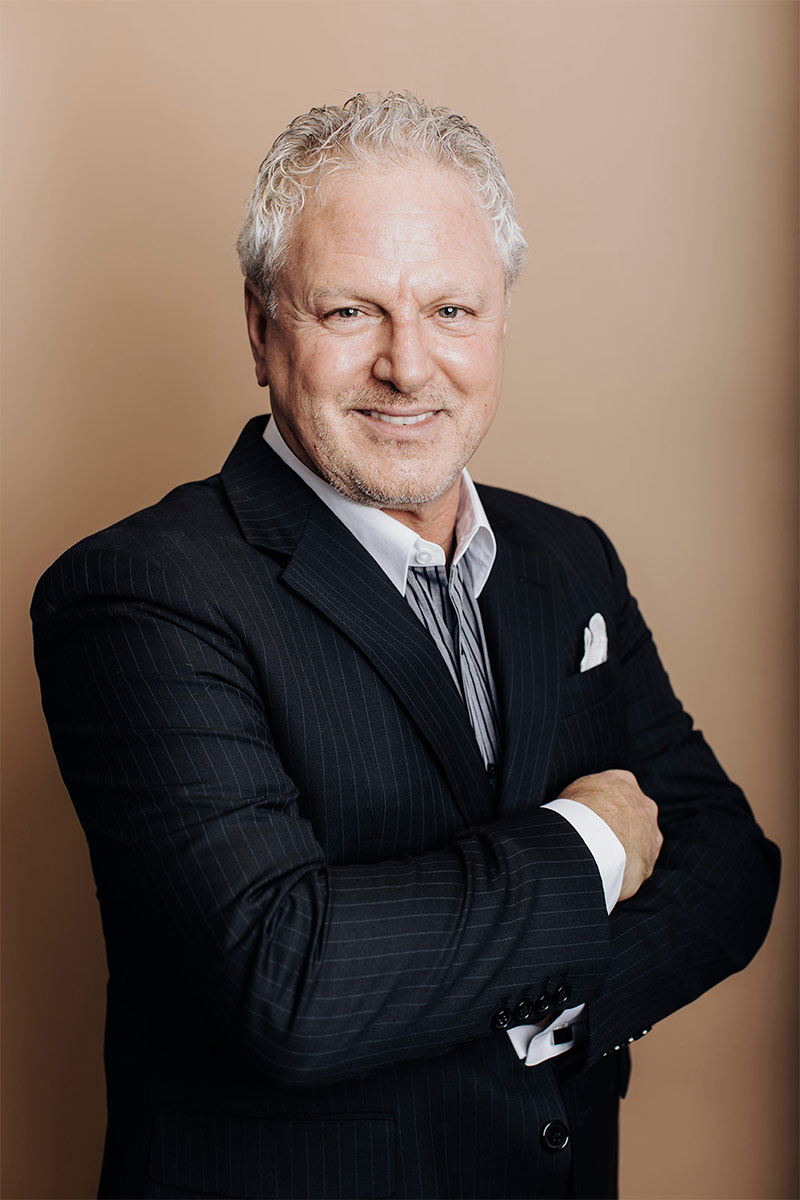 Dr. Darcy Lukenchuk
Optometrist
My early family roots are solidly planted in the agricultural and Ukrainian communities of Vegreville and Myrnam, Alberta. My post- secondary education included the Universities of Alberta, British Columbia and Calgary where my focus of study was physiology, cell biology, embryology and immunology. In 1984, I graduated from the University Of Waterloo School Of Optometry and later earned certification in ocular pathology and therapeutics from North Eastern State University. As for a private life, I am blessed with my family. The heart of our happy home is my wife Laurie. Together, our extended family included sons, daughters, in-laws and grandchildren. No matter what the nature of our family gatherings, they always precipitate a lively event.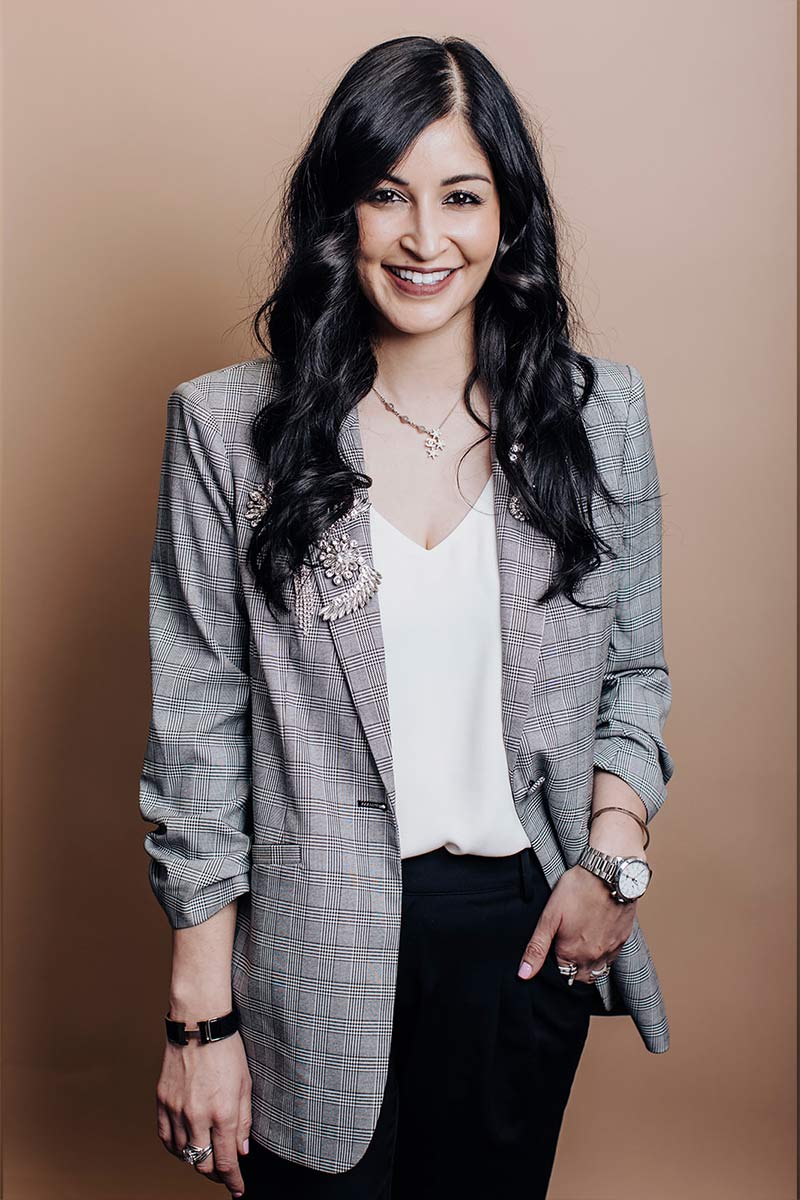 Dr. Poonam Sharma
Optometrist
Dr. Poonam Sharma grew up in Saskatoon and graduated from the New England College of Optometry in 2009. After working in Vancouver for four years as one of the optometrists for the BC Lions and Vancouver Canucks, she returned to Saskatoon and joined the practice of Drs. Robinson and Lukenchuk. Dr. Sharma's favourite moments away from the office are spent with her husband and two children. Her second best moments would definitely be when she's out buying shoes.
Dr. Bruce Robinson
Optometrist
Dr. Robinson grew up on a farm in southern Saskatchewan. He graduated from the School of Optometry at the University of Waterloo in 1979 and started practice with Al Edwards in the CN Tower in 1981. The office has expanded three times since then. Dr. Robinson is a past President of the Saskatchewan Association of Optometrists was a board member of two optical labs: Prairie Ophthalmics and Nokai Optical Canada. His wife, Lori, is also an optometrist and they have three children. Dr. Robinson enjoys golf and hockey in his spare time.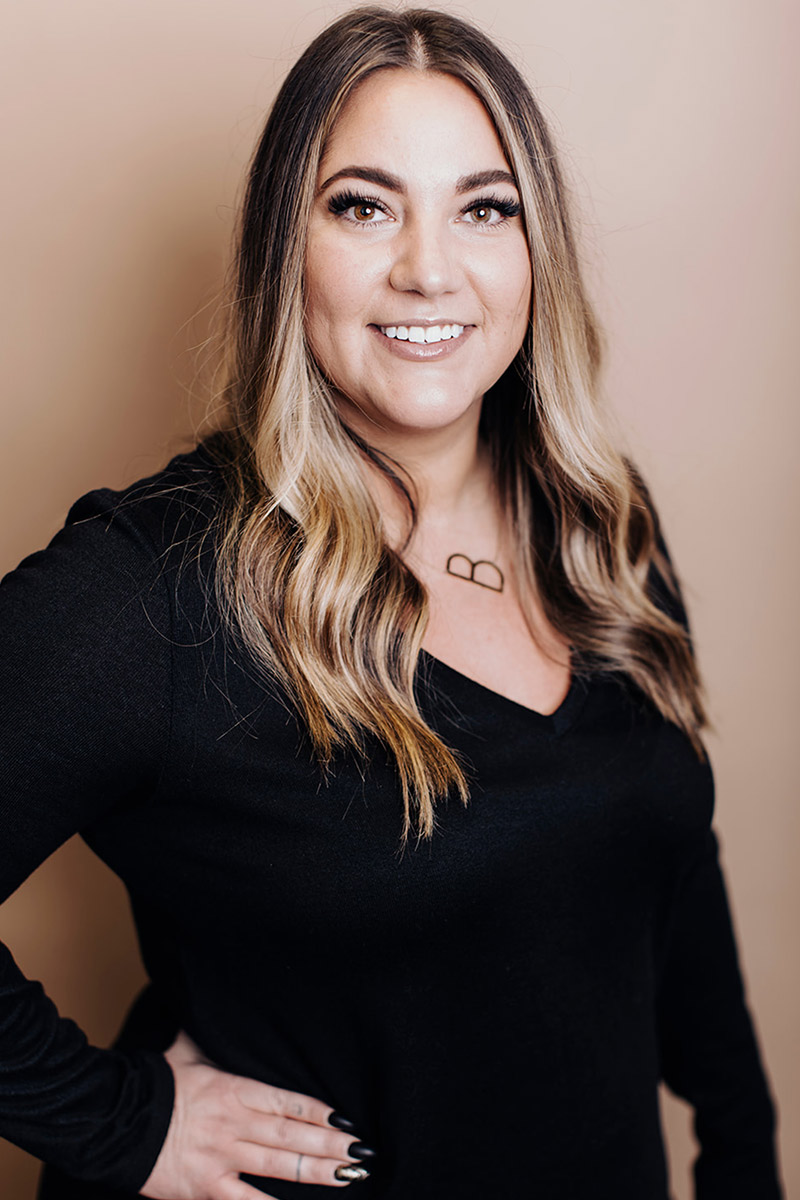 Brittany
Lash Technician
Hey, I'm Brittany!I am a wife and a momma to two beautiful kids. I have been at home with my kids for 10 years. I am very excited to work out of my home and in a new studio! I have been doing lashes for 6 years, I have a passion for making people feel beautiful. I can't wait to start and meet new people!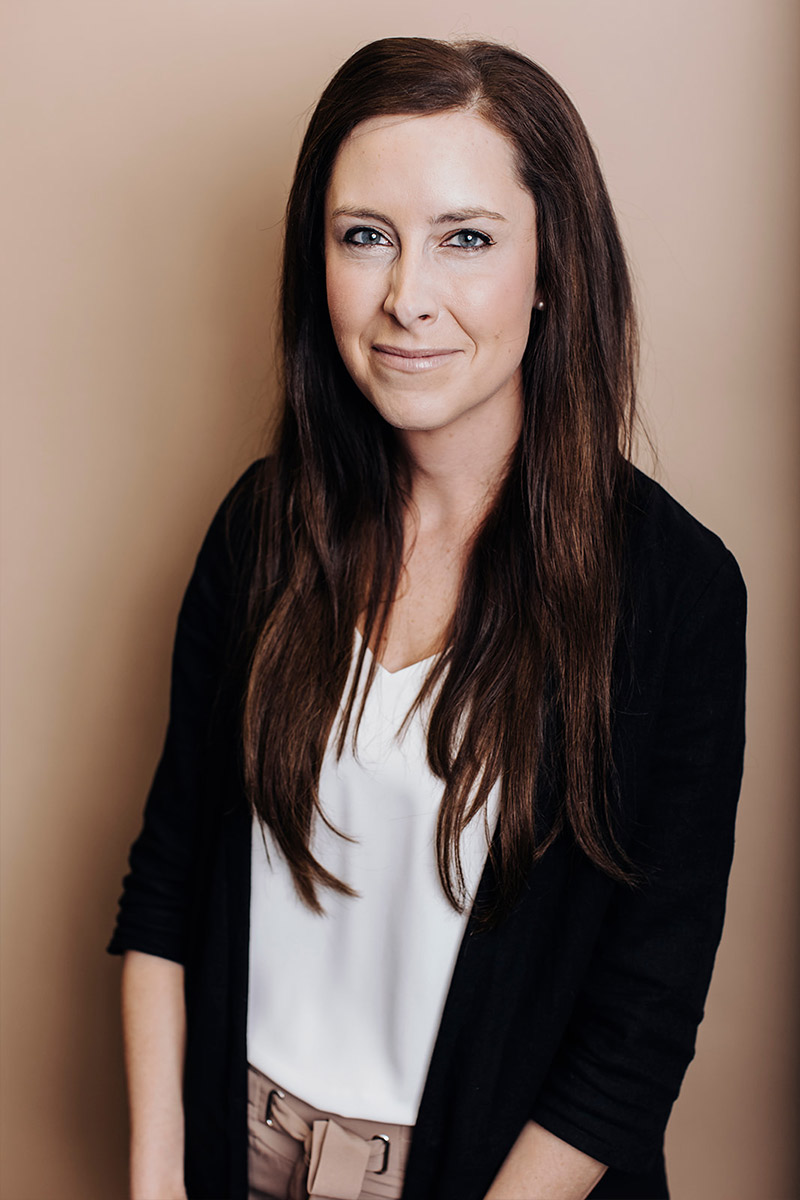 Tara Mah
R.N.
A native of Moose Jaw Saskatchewan, Tara has lived in Saskatoon since 2008. She has been a Registered Nurse with the Saskatoon Health Region for nearly 10 years and is a certified Aesthetic Nurse Injector Tara completed her Bachelor of Science in Nursing (BSN) at the University of Saskatchewan in 2011. She specializes in Operating Room and Surgical Observation nursing, completing the Sask Polytech Perioperative Program in 2014. Tara is extremely passionate about aesthetic nursing and loves helping her clients elevate their natural beauty. She takes pride in her caring and detail oriented approach to helping clients feel their best. Outside of work you can find her, coffee in hand, spending quality time with her husband and 3 young daughters.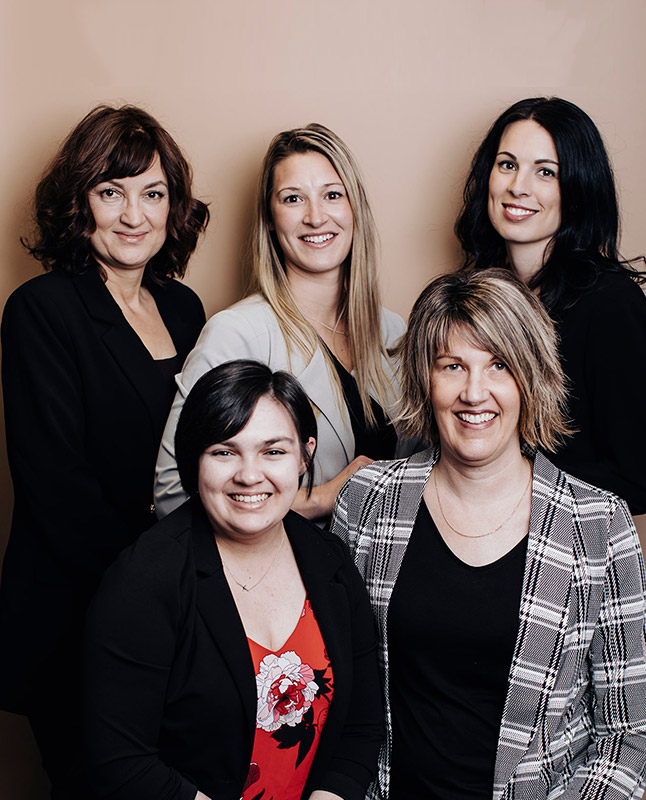 At Framed by Lukenchuk Sharma, we've carefully selected our team to be able to provide skilled, professional, and caring services to all of our patients. All of our staff have completed the Certified Optometric Assistant program. Our staff stays up to date on the latest developments and technology to ensure you receive only the highest quality eye care and optical services. We strive to make every visit comfortable and informative, so you will look forward to coming back!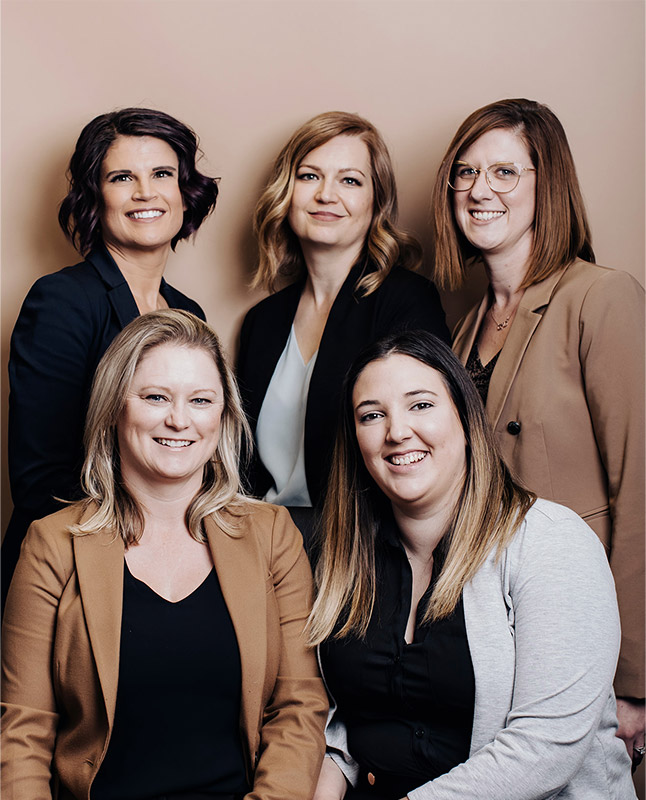 Our frame stylists that are also Certified Optometric Assistants educate patients on premium lens designs and personalized lens options as well as the most up to date frame selections that produce the perfect solution for each patient's visual demands.