Eye Exams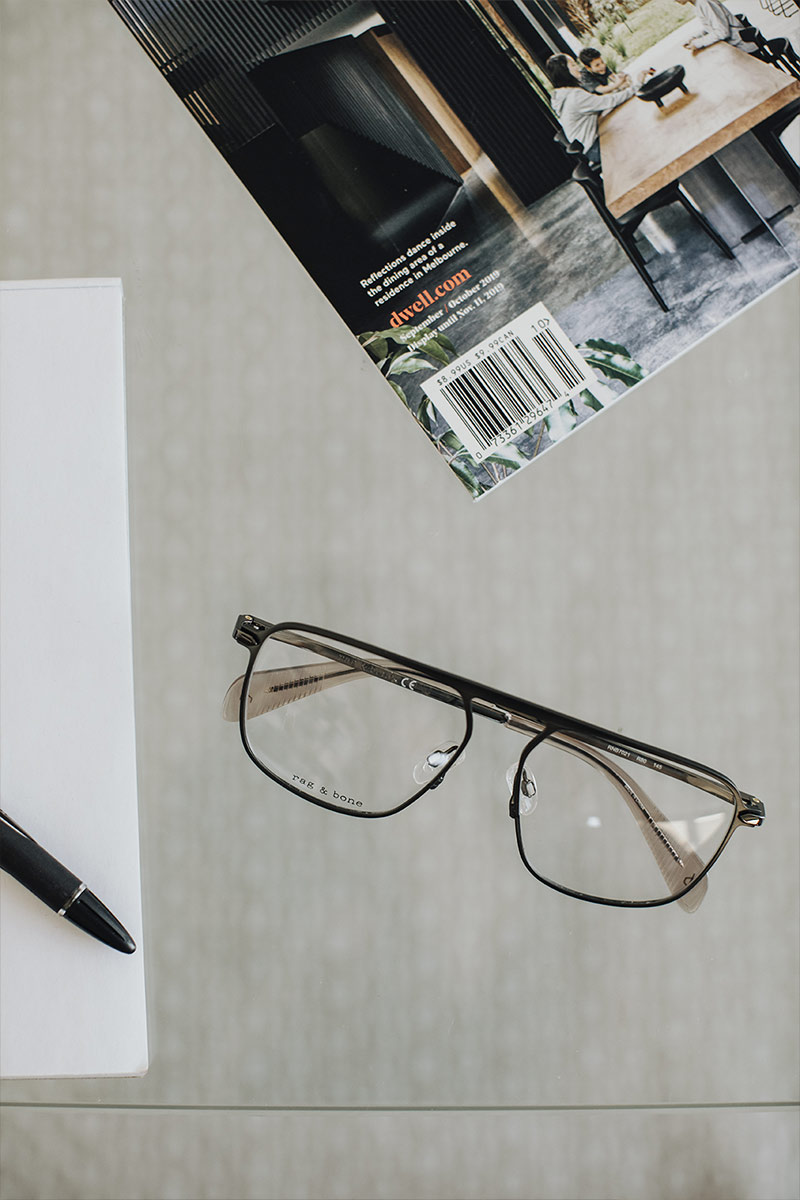 Visual Acuity
We test your ability to see sharply and clearly at near and far distances, with and without your spectacles or contact lenses.
Binocular Vision
Visual Coordination: We assess your eye coordination and muscle control.
Focusing Ability: We examine the ability of both your eyes to change focus.
Ocular Health
We examine the exterior and interior of your eyes for signs of any possible eye diseases. The ophthalmoscope examines the internal portion of the eye and allows us to detect eye diseases.
Refraction
We check your eye's ability to focus light rays exactly on the retina from both near and far. We also evaluate the prescription in your current lenses and how well it still fits your needs.
Book an Appointment
Therapy
Glasses Therapy
We've invested in i.Terminal™ by Zeiss for our practice. This advanced technology creates an entirely new experience for patients when selecting frames and lenses. It also provides the most accurate fitting possible, so you can enjoy the maximum performance from your frames and lenses.
Contact Lenses
Eye examinations for contact lens wearers include all of the steps described in the Eye Examination section. If you are interested in wearing contact lenses, or having your current contact lenses evaluated, please mention it when booking your routine eye exam.
Laser Eye Surgery
Laser eye surgery, also known as refractive laser surgery, or laser vision correction, uses computer-assisted lasers to improve vision by reshaping the cornea. Horizon Laser Vision Center performs these surgical procedures in Saskatoon and Regina using the safest, most innovative technology.
Refractive laser surgery and Contact lenses
Learn more!
Framed Aesthetics MD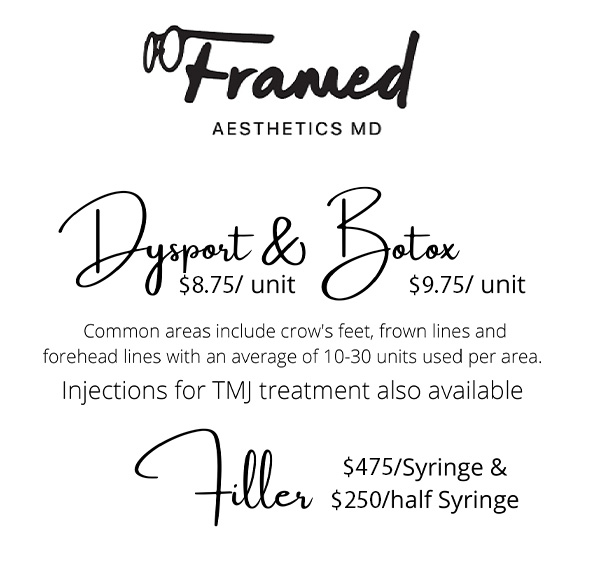 Dysport and Botox
Botox ®Cosmetic is a simple, nonsurgical treatment that temporarily reduces or eliminates frown lines, forehead creases, crow's feet near the eyes and thick bands in the neck. By temporarily blocking the nerve impulses, the muscles that cause wrinkles relax giving the skin a smoother, more refreshed appearance. The treatment is usually done in about 30 minutes and no recovery is required. Results can be seen within 14 days and can last 4-6 months. We also offer Injections for TMJ treatment. Call to book an appointment today!
Fees
Dysport - $8.75 per unit
Botox - $9.75 per unit
Filler - $475 per syringe and $250 per half syringe
Book an Appointment